Saturday, May 07, 2005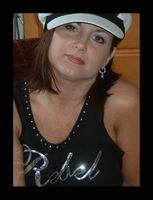 Judyth Piazza Host of The AP "The Next Generation in Talk Radio" . . . is Here
The American Perspective is a new and innovative radio program that will inform and inspire you. Hosted by national known freelance writer - Judyth Piazza.
(PRWEB) March 18, 2005 -- The Show
"The American Perspective" is a one-hour show that is full of tasteful news and celebrity interviews as well as featuring in studio performances by up and coming musicians. The AP will also feature nationally known motivational speakers and authors. The AP can be heard up and down Florida's treasure coast on both AM and FM frequencies such as WCZR 101.7 FM, WAXE 1370 AM and WIRA 1400 AM.
The Host
Judyth Piazza pens the Calder Gazette, the Sebastian Sun Newspaper, the Ft. Pierce Tribune, The Pt. St. Lucie News, the Women's Independent Press, SOTAC magazine, the Home Times Family Newspaper, as well as numerous websites bringing to her work wide ranging experiences which include working as a freelance writer/editor. Ms. Piazza is also the host and produces the American Perspective and Piazza's Perspective, WAXE 1370 AM, WIRA 1400 AM, WCZR 101.7 FM. Judyth's writing can also be found at the College Press where she is a Senior Editor as well as a mentor for aspiring writers and journalist.